982 days ago

Property tax calculator
Residential Property Tax Rate for Richmond Hill Area is:
Newmarket, Ontario is basically a part of Greater Toronto Area. this city is surounded by Bathurst street from west, HWY 404 from east, Town of East Gwillimbury from north and Town of Aurora from south.
Flying from History to the Future
The town's history belongs in reference to the farming communities in the area. It was formed by such communities in 1857. However, with time Newmarket successfully developed an industrial center and residential area as well. Upper Canada Mall, Southlake Regional Health Care, and the Main Street Heritage Conservation District are some of the primary noticeable landmarks of Newmarket.
A remark on Climate chills
Newmarket upholds its own unique humid continental climate. It goes through four different seasons throughout the year. This includes warm summer, humid summer, cold, snowy winter. Precipitation somehow remains persistent all the year.
Mentioning the Demographics
The current (2020) population of Newmarket is estimated to be around
90,000
. The proud town further breaks itself down to 52% males and 48% females. 64.4% of it's the overall population belongs to the age group between 18-64 years. Apart from that, around 71.4% of the Newmarket residents speak the English language. Although, other languages like Russian, Cantonese, Spanish, Tagalog, Arabic, Mandarin, Farsi, Italian, French, German are also spoken in the town.
The Newmarket Economy
Both the Newmarket region as well as the York region beholds a very robust employment base. Newmarket is successfully featuring a very strong and diverse growing economy. Their elevating sectors include healthcare and knowledge sector, business services, manufacturing and retail services, etc.
The divine Heritage
The Newmarket has reflected a great heritage over the last 100 years. It acts as a vast hub of commerce and cultural activity. It takes pride to have many heritage sites and buildings followed by its historic thoroughfare and side streets. In the last 20 years, an abundant amount of investment (more than $70 million) has been made to preserve and renovate its unique heritage and its historic significance.
A word on Education
Newmarket has two school boards in its town which include the
York Region District Board (YRDSB)
and
York Catholic District School (YCDSB)
. The former successfully operates four secondary schools and 15 elementary schools. The latter operates one secondary school and 6 elementary schools. There are also a few Christian schools and academies in the town.
The Glossy Government
The present Mayor of the Newmarket is John Taylor (
contact page
). He was elected in October 2018 after Tony Van Bynen (2006-2018) Tom Vegh is the current Deputy Mayor and Regional Councillor of the town. The town is divided into a total of seven wards. Movement and Sports Newmarket has been home to many teams such as Newmarket Hurricanes, Newmarket Saints, Newmarket Royals, Newmarket Flyers, and Newmarket Redmen. The three main sports followed in the town are Golf, Swimming, and Curling.
If you already live in Newmarket or thinking about it, the following links might help you:
Community Centres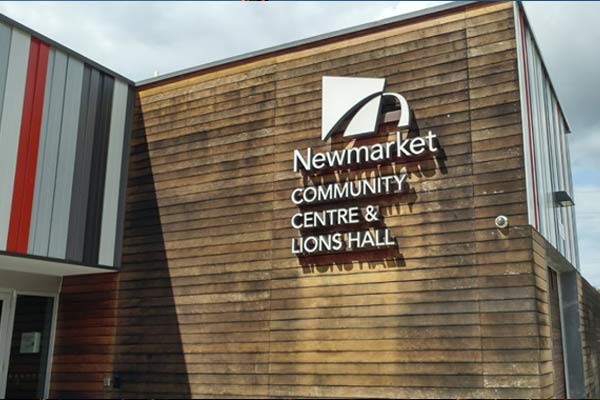 Community Centre and Lion's Hall
200 Doug Duncan Dr,
Newmarket, ON L3Y 3Y9 (view map)
Phone: 905-953-5302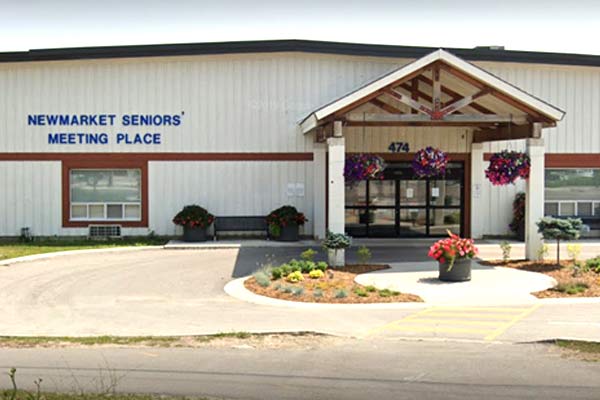 Newmarket Senior's Meeting Place
474 Davis Dr, Newmarket,
ON L3Y 2P3, Canada (view map)

Phone: 905-953-5325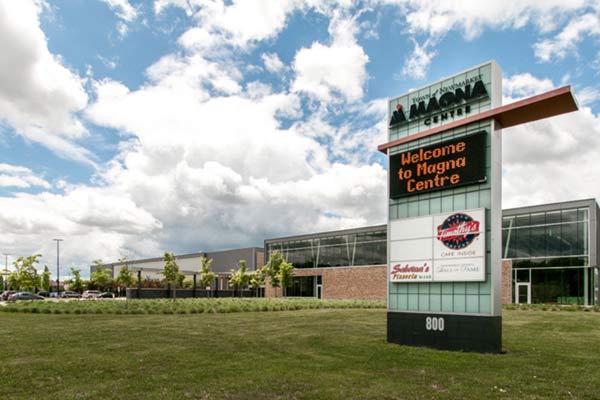 Magna Centre
800 Mulock Dr,
Newmarket, ON L3Y 9C1, Canada (view map)

Phone: 905-953-5303
Richmond Hill Population Chart
---
Richmond Hill Condo vs House
(Average Price)
---
Newmarket Map & Neighbourhood
---
---